[I WAS ASKED TO INCLUDE THIS FOR BRUCE AND REDCLOUD AS WELL TO REDUCE POST SIZES. PLEASE DENY OR ACCEPT INDIVIDUALLY]
Your SteamID: STEAM_0:1:46645218
Bruce: STEAM_0:0:40872740
Red: STEAM_0:1:30828003
Your RP Name: Amputee Obese Black Man
Bruce: TUMBLR APPROVED PRIVILEGE CHECKER
Red: Gawker/Kotaku Approved Privledge Checker
Date of incident: 6/25/2015
Time of incident (HH:MM 24hr): 6:30 PM
Time Zone: CDT
Please explain exactly what happened from start to finish: After joining the server after a long time off, I popped in and said hello to Red Cloud and Bruce. We drove around together talking about random bull shit when we started jokingly yelling out "triggered" and feminism shenanigans. We started going around yelling about how people are privileged white people and most of the people we encountered had a laugh of it. So we went further and made disabled PACs to go along with it yelling about privilege and the patriarchy. Red had some kind of morphed abomination unicorn thing going, Bruce had some kind of broken spine giraffe, and I had the amputee black man with his legs blown off waddling around the ground. As we ran around for a bit more we were asked to move to another location (at the time we were right outside spawn) and so we went to the cathedral (I think that is what it was) to see what was up there. At that point, we got some screenshots and had great laugh about it. After about 5 minutes or so Red was pac banned and banned for a week, then was Bruce, then in another minute or so after I asked a white man wearing armor if I could get some robot legs I was PAC banned and banned for a week as well. There was no sit, no warnings to clear our PACs, or any other warning besides the person who asked us to move away from the spawn area which we did.
If you have any evidence to support this report, please give it here: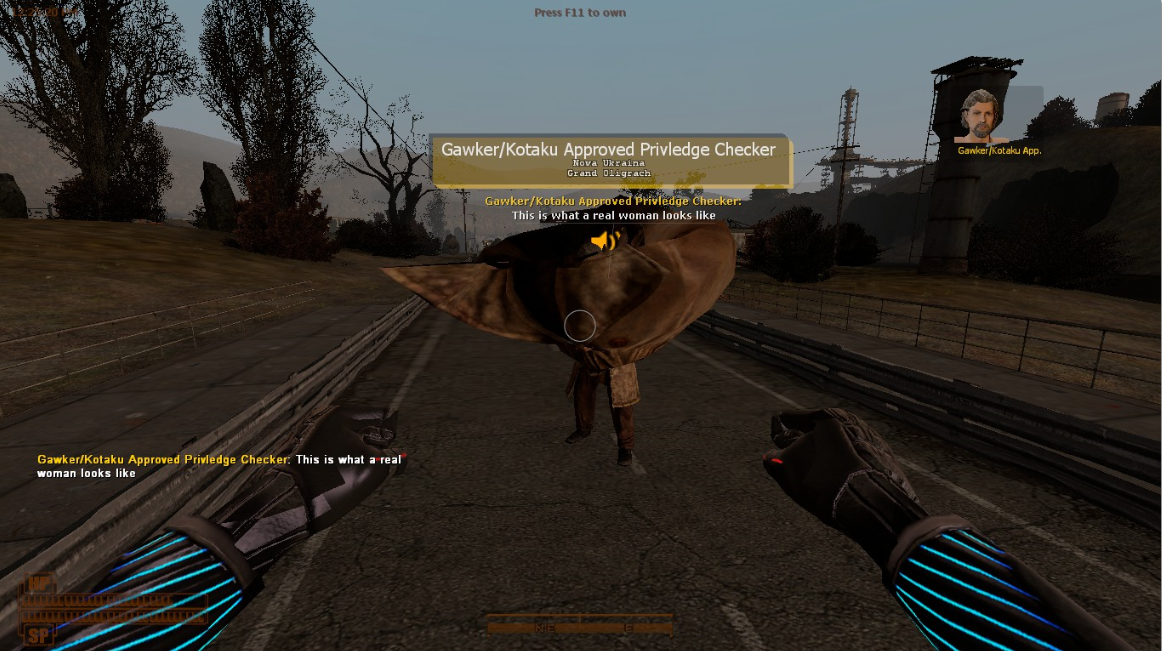 Example of one of our disabled PACs. (Red's initial PAC)
__________________________

Peace is for those who do not have the power to defeat their enemies.