Thought of some more ideas that I will also merge into the main post, but put it here so anybody that knows the thread will know exactly what to read:
Dungeons:
Every map will have the same underground, a different overworld with various destroyed or useless buildings with junk. The main difference between the maps will be different "dungeons". Basically these will be linear maps I find and edit and merge into the main map. You will find an entrance of sorts on the surface that act as teleporters or gateways to the dungeon. Here's an example of a dungeon I would like to be in one of the maps, this dungeon would be called "Abandoned Shipping Warehouse":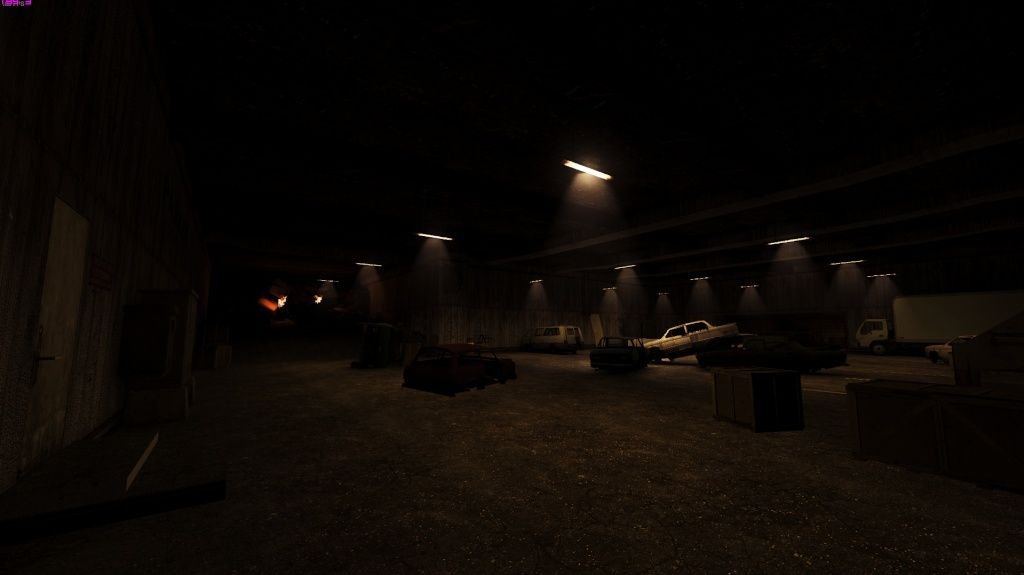 Dungeon Mechanics:
-This is all theoretical. This may not represent the final outcome.
-Thinking 2-4 dungeons per map
-Will be accessed via a teleporter
-When you are about to access a dungeon, it will let you know you're about to enter it
-Once you enter a dungeon, it will spawn a set of NPCs throughout the dungeon, along with loot containers, and a Boss at the end. Once the Boss is defeated, the dungeon is complete
-Everything you find in the dungeon will be temporary until you kill the boss and escape it
-You cannot leave a dungeon back the way you entered it, once you enter a dungeon, you must either complete, die, or disconnect
-After entering the dungeon, the front door will remain open for up to 1 minute. There will be a max of 4 players per dungeon, for a 4 player group. After the minute is up, the front is locked until the group/person inside complete it, die, or disconnect
-After a dungeon is completed, nobody else can access the dungeon again until a cooldown timer is completed. This will prevent people from farming/camping dungeons over and over again nonstop. The timer will probably be 10-15 minutes. There will be 3 dungeons on the map, so people can rotate around them if that's what they want to do.
-While you're in the dungeon, you will have a slower move speed. Combat is assured and forced. You will not be able to cheap out NPCs here (Hopefully). Move speed will also be lowered to increase the time it takes to complete the dungeon, so people don't simply run through it at fast speeds
-Since there will be no HL2 flashlights in this gamemode, there will likely be an item like a lantern you can attach to yourself that will illuminate a small area around you in orange or other various colors
-While you're in a dungeon, there will still be filter draining, but it will be slowed down. This will allow players to stay in dungeons longer, but still have an impending sense to of doom if they do not succeed and get out.
-Dungeons should take roughly 10-25 minutes to complete. If someone AFKs for more than 3 minutes, they will be kicked
-As said earlier, while NPCs spawn in the underground, there will also be loot containers. I'm thinking the boss will also drop an artifact for each player that participated and did a certain amount of damage to the boss. Because there will be containers, you will want to travel into the dungeon with a supply of lockpicks
-I would like there to be a limited amount of healing while in a dungeon. Maybe you can only carry so many medical supplies on your person at any time?
Optimizations
-Nothing spawns until the entire dungeon sequence is initated. That way, there won't be NPCs constantly roaming around in the dungeons even if they're not being occupied.
-NPCs will halt all processing until they are close enough to a player or are in view. They will likely have a memory so they will continue to pursue if they were just in combat. This way, NPCs won't actually be doing anything until they are required to, and the memory will make it so a player can't walk around a corner to simply avoid combat by causing the NPC to stop functioning
Some more media:
Note: There likely won't be many instances of using guns in this gamemode.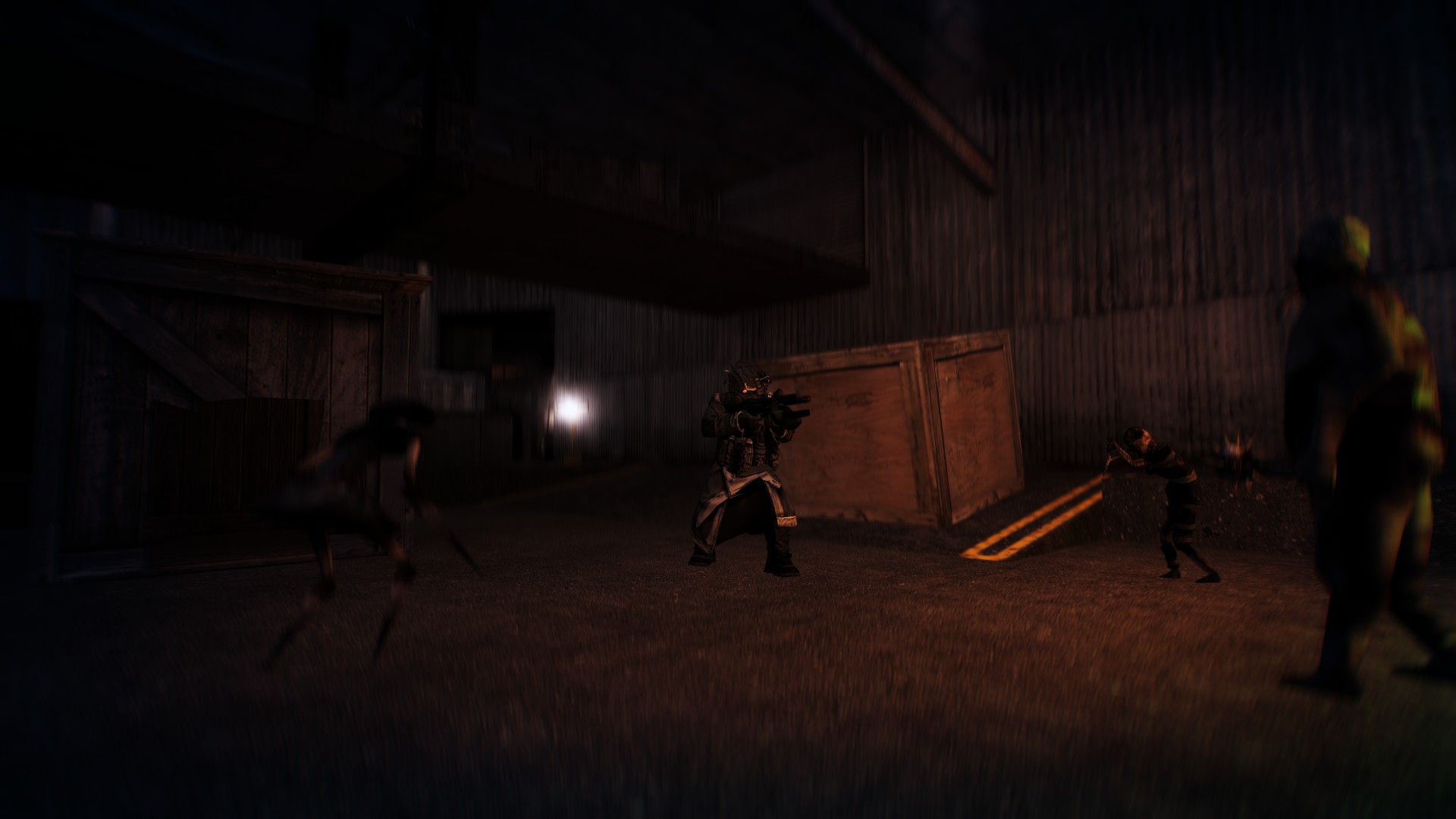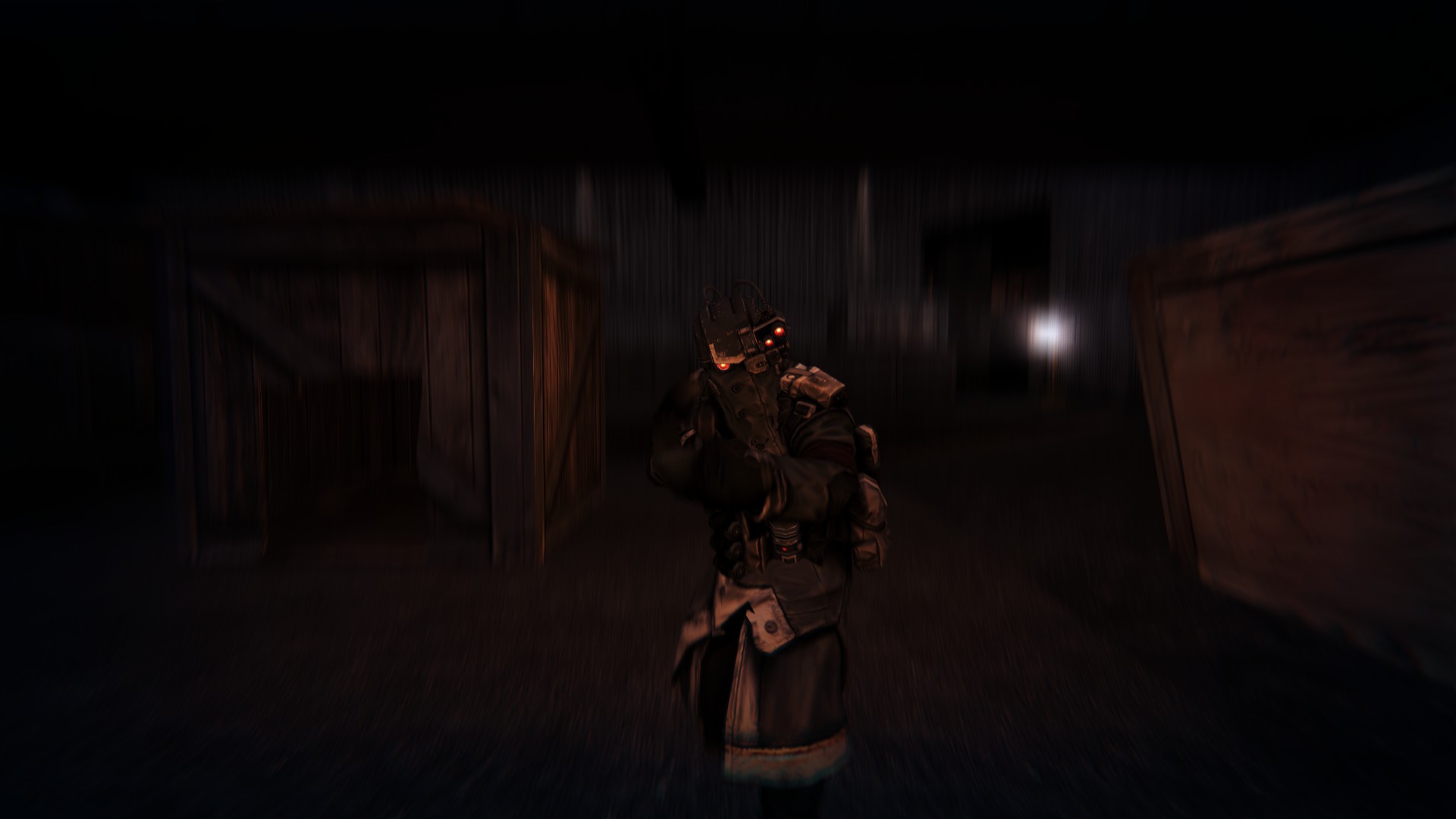 These are not the NPCs we will be using. These are hacked together SNPCs that use noding. The actual NPCs will have better pathfinding and response times, as they will be nextbots instead of SNPCs. You will also be moving slower, and will be using exclusively melee while fighting them more than likely. This is just a rough recording to show you kind of what the NPCs would look like in motion and in sound.